Success!
I finally painted my nails neon blue, and I actually really like it. I wasn't sure if I would, but I would totally
recommend
it! I'm not going to do a tutorial, because all I do is clean my nails up, then paint them. But I will show you a picture.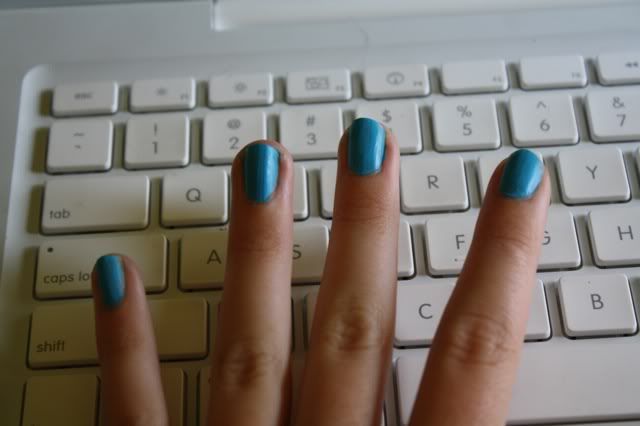 I just put on a clear coat, so they look better now. Don't judge :)
And as you can probably tell, I got a Photobucket so that my pictures are bigger! Yay. Flickr....was to hard to figure out how to post to blogger. I will be back with better posts soon. 
xx