The other night we had some pumpkin pie. No, it was not home made, but it was pretty darn good. Made me think of all the pies to come during Thanksgiving. Yummy.
The lovely piece of pie, before I started to eat it...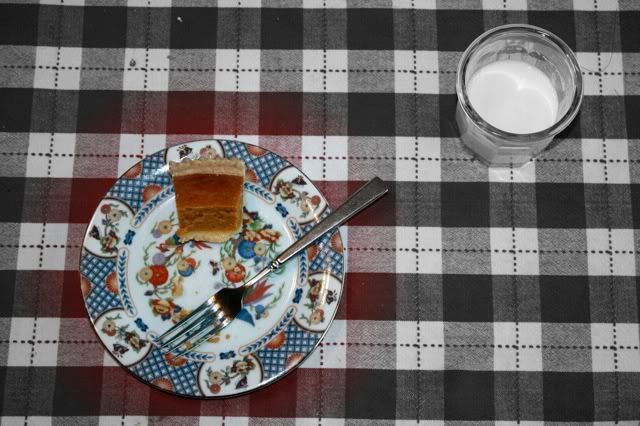 Almost done :)
It's pie season!
Oh, and I will probably be back to regular posting soon. Life and school and soccer just got insanely crazy!
Have a good weekend, readers!
xx
xx