I'm a notebook freak, I'll admit it. There's just something about notebooks, especially new ones, that I really like. Is that weird? Probably. Anyway...I know there are countless places online to make a collage, which I enjoy, but sometimes it's just more fun to actually flip through magazines to find inspiration in words, pictures, outfits, and color.
I usually don't have tons of time to work on collages, but when I do find some, I like to create these simple ones. They're not too complex, but the process is always relaxing, not to mention inspiring.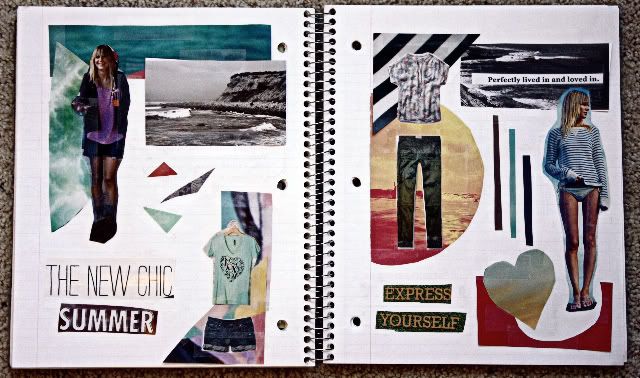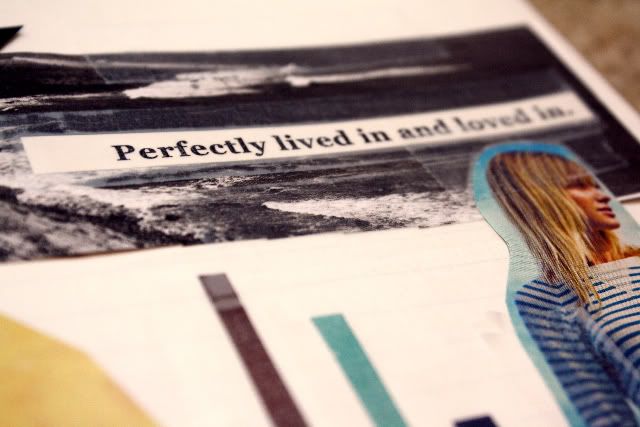 Do any of you keep any type of inspiration/collage notebook dealio?