Saying hello to fall is always a bit easier when you have some of your favorite items to look forward to.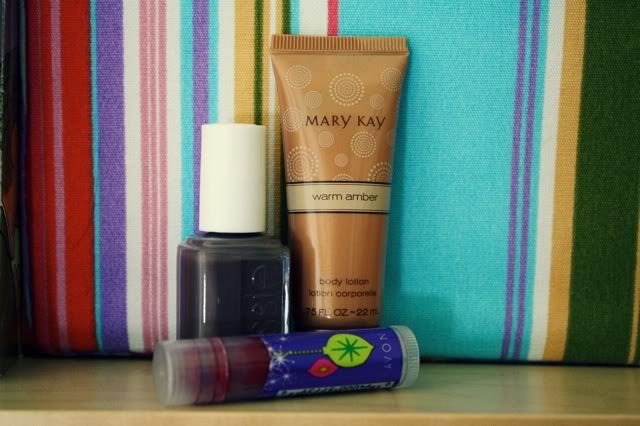 Essie Nail Polish in Mink Muffs
- A medium to deep brown that totally reminds me of fall
Mary Kay Body Lotion in Warm Amber
- I'm not even sure why, but I have just begun to associate this smell with fall.
Avon
(I have no idea where this is from, or honestly what it's called.) This is like a chapstick application, but essentially it's a light lipstick. Red lipstick. It's perfect for me, because I get to stick my toes into the whole idea of red lipstick without going overboard.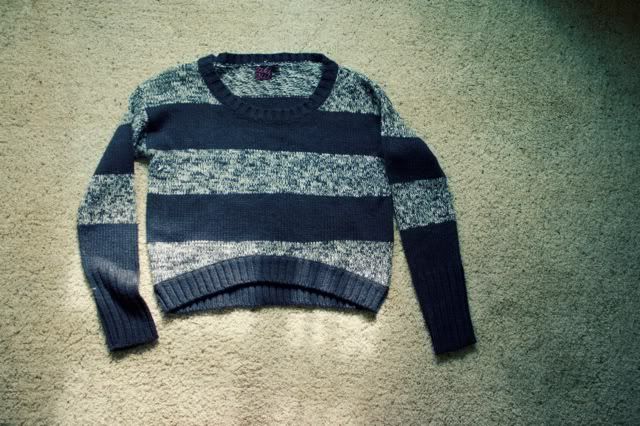 Let me just say I probably have too many striped pieces (more on that later), and one of my new favorites is this six dolla sweater. It's comfy, slouchy, and slightly cropped. Perfection for fall, no?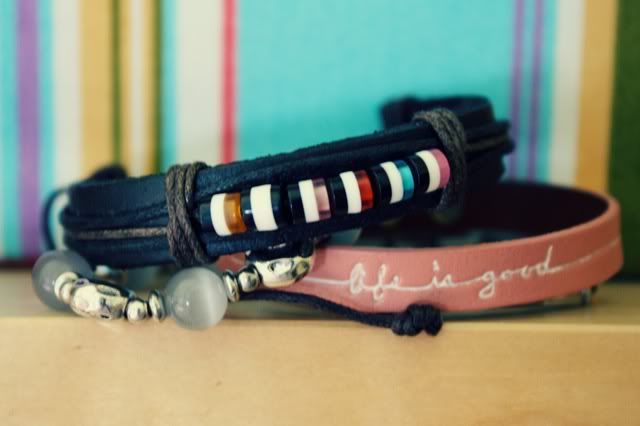 My go to accessory will certainly be a stack of bracelets.
In terms of denim, I'm really looking forward to wearing dark jeans. Skinny jeans, I still have love for you but my flares are making a come back, folks.
Okay, now I'm kind of excited for fall.