When I first got this button up shirt, I sorta kinda thought it resembled a safari shirt, but I didn't think it was too obviously similar. Turns out everyone else sees the resemblance, though, because throughout the day I was complimented on how cute my "safari shirt" was. Hey, I'll take it. Safaris are pretty sweet things.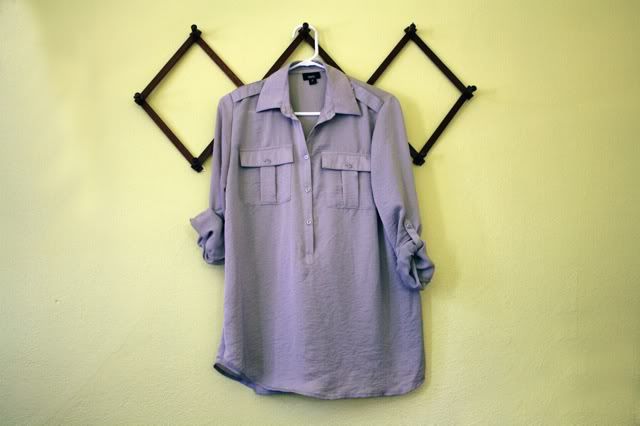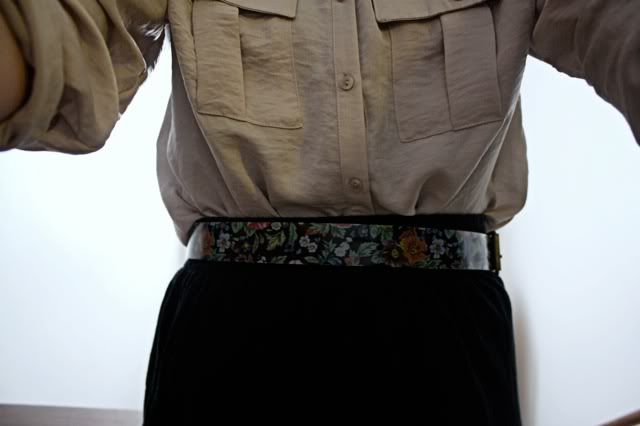 Instead of wearing it loose and drapey, I tucked it in to a basic black skirt and belted it with a floral belt. For the record, I avoided any safari looking vests and binoculars.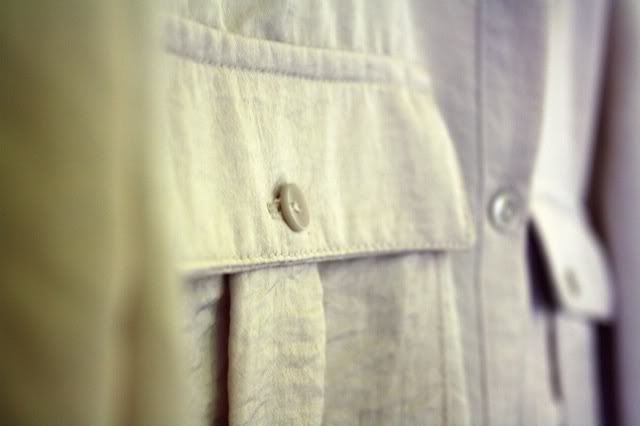 I wore this safari shirt to the local elementary school, where I helped out with some first graders by testing their counting abilities. Turns out that nothing has
changed from last year
, and first graders still say the darndest things. One little guy proudly told me, "I could count to a million, but that would take a few days." Another one told me, "I have so many talents I don't even know what to do with them all."
Ah, to have the confidence of a first grader.
PS: If you get a chance, head
over here
to "like" my picture! It's entry number 29. It'd be much appreciated.