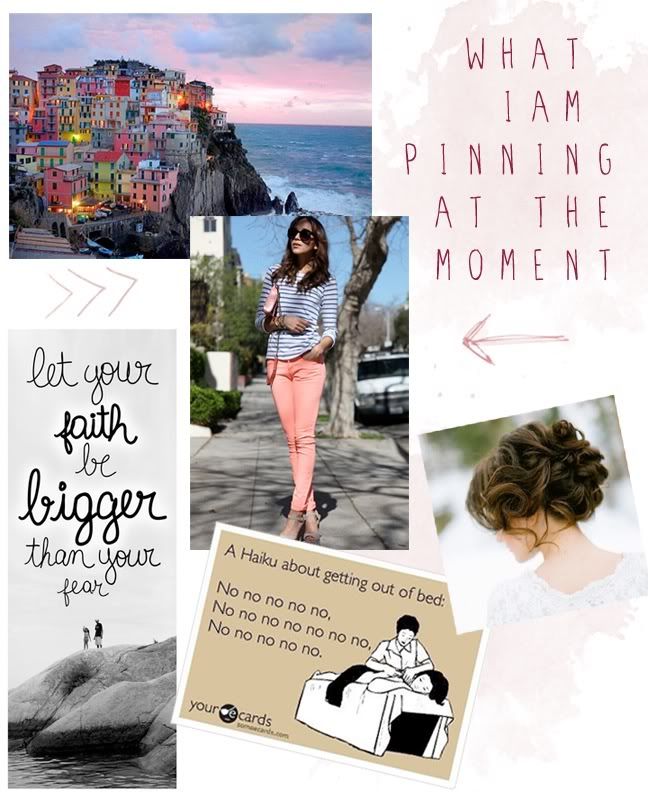 As you can tell, I've finally hopped onto the Pinterest bandwagon. And ok, I now probably spend way too much time pinning, but it's certainly left me more inspired. Wanna check out more? You can see the rest of what inspires me, what makes me laugh, and what makes me hungry (um, a lot of things), and more
here.
Tell me if you have a Pinterest, the more inspiration the better!
Happy weekend, friends.